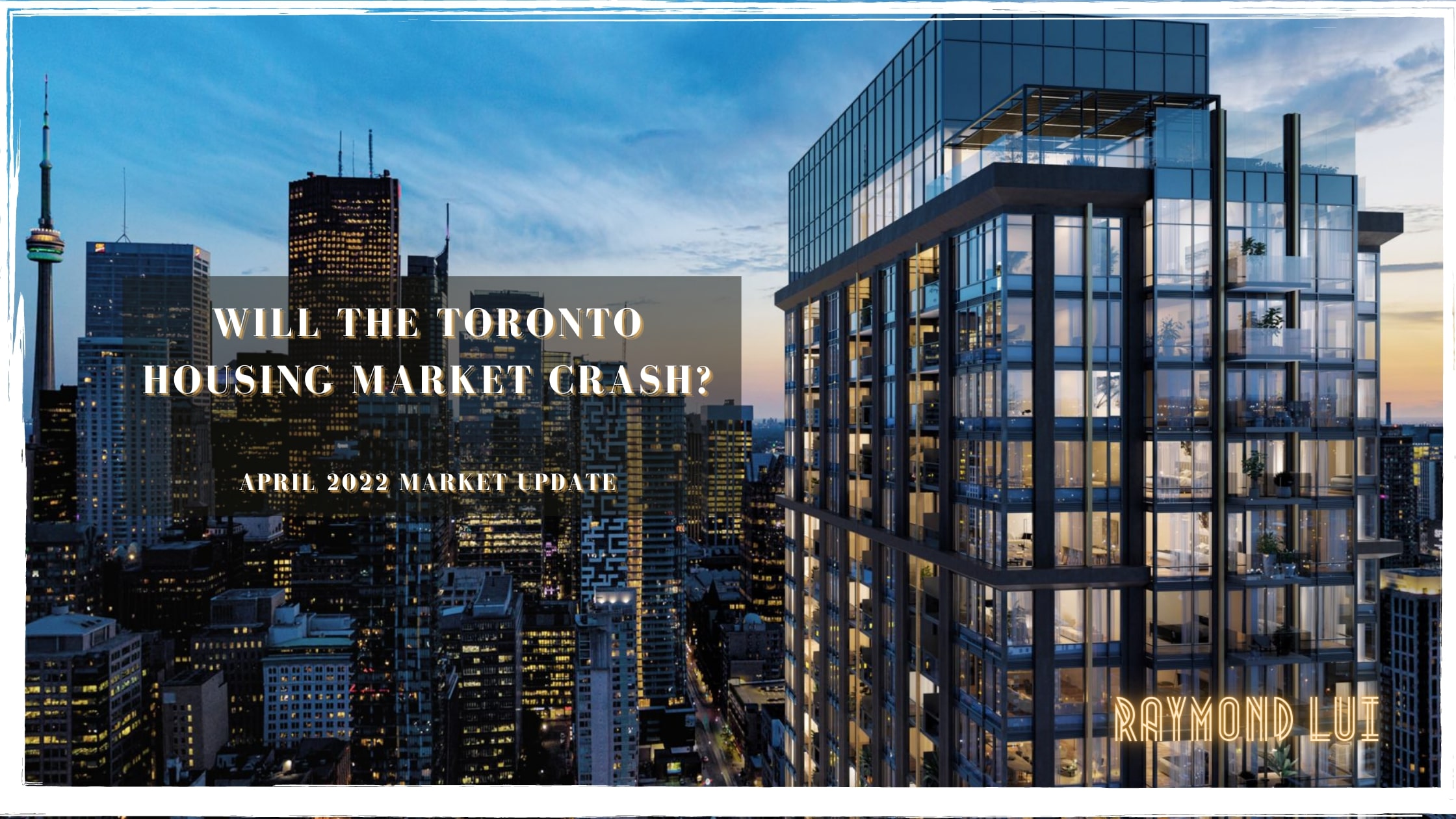 05 Apr

 Will the Toronto Housing Market Crash?  (April 2022 Market Update)
<<Live the Life You Want>>
The buyer's frenzy seems to have calmed down a bit lately. Are we shifting from a seller's market to a buyer's market and what does this all mean? Are we going to see the price of homes drop or this real estate crash that many have talked about for years and years? Ultimately how can we navigate this as buyers or sellers?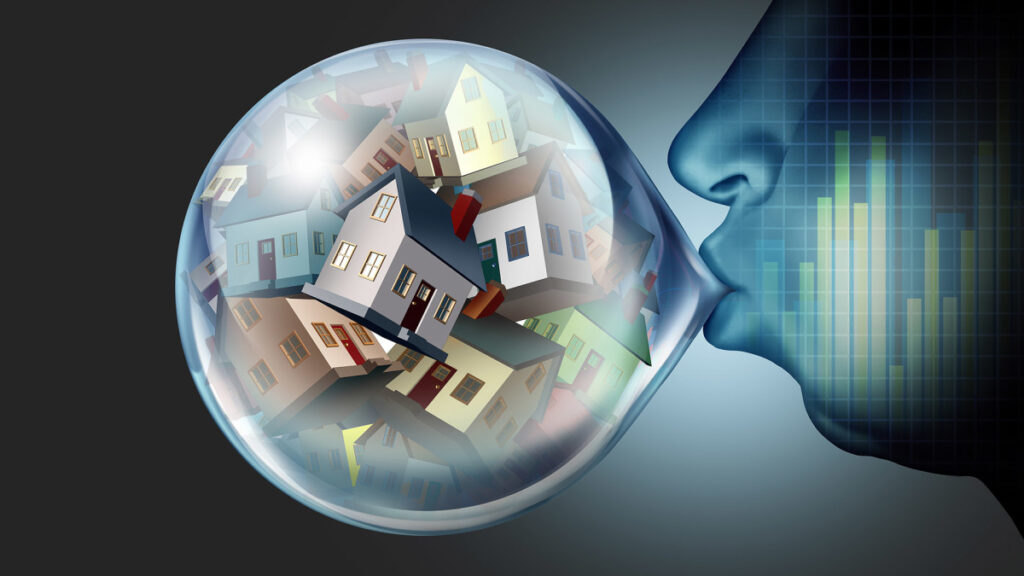 Here are some February/March 2022 Stats for you:
As we head into March and April, typically this is the time of the year where we see the most listings for properties. Something interesting I track is that about 70% of all SALES that take place every year happen in the first 6 months. So far 41% of the properties that have sold in Toronto have been detached homes. For the first time ever, average detached homes in the 416 area code in Toronto sold for over $2M. It was not that long ago that the average detached home in the 416 area code was $1.5M. This obviously couldn't have lasted forever. What we're seeing now is a normalized market. Instead of the constant bidding wars, we were receiving some homes now receive no offers to around 2 offers.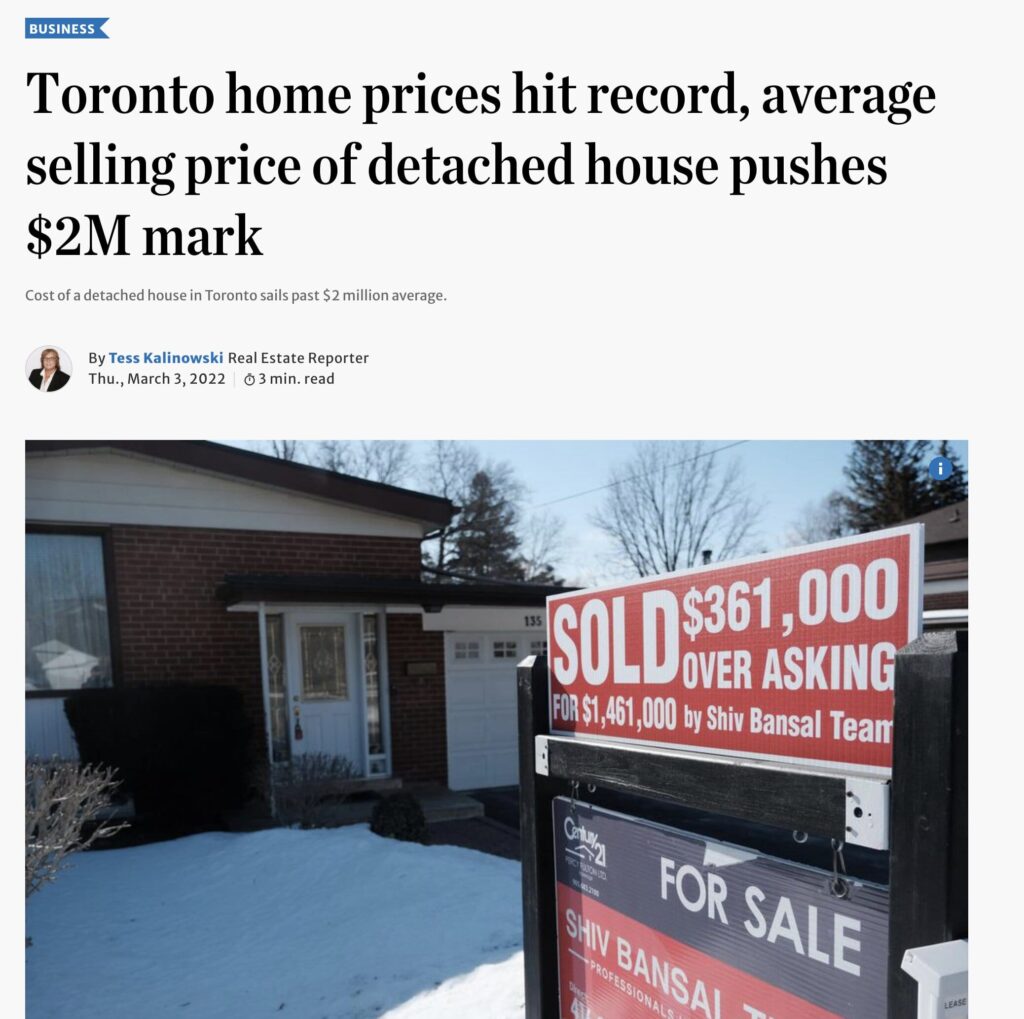 The gap between detached homes and condos is just widening (over $1.2M). This means either the top end of the market has to slow down (houses) or the bottom end of the market (condos) has to move up to close the gap. That being said, condos have also had a fantastic year. The average condo price in February 2022 is now $822,090 in Toronto. There is going to be an influx of inventory coming in the next month. Keep a close eye if you're a buyer right now on listings coming as we head into the month of April. Because of the influx of inventory, I foresee that prices will hover at this price range for a while.
 Taking a look at the current market situation impacting the Toronto real estate market:
Uncertainty with Ukraine
Bank of Canada proposing to increase rates a few more times in the upcoming years
Record high inflation at 6% and rising
2 years of record real estate prices which have resulted in buyer's fatigue
 So what does this all mean to me?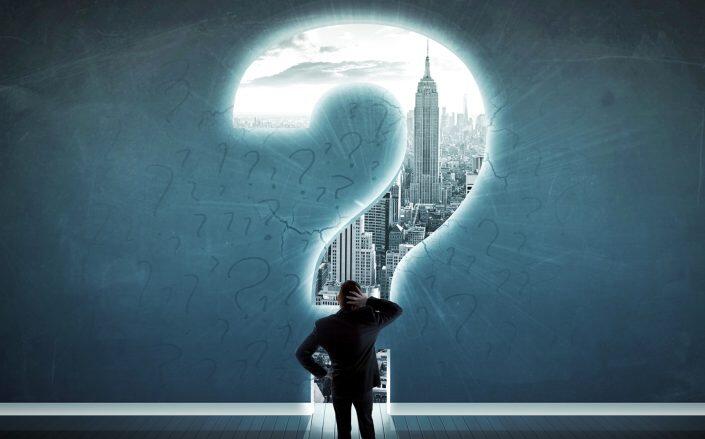 It feels like there is a bit of calm coming into the real estate market, not really from a seller's market to a buyers market, or not even from a seller's market to a balanced market. Instead, it's just going from an extreme seller's market to a typical seller's market. Offer dates aren't working for every property anymore and we're starting to see terminated listings, price changes and these are the signs that a healthy market is coming. I wish I had a crystal ball to tell you how exactly the rest of the year is going to play out but I don't. I can share with you my personal opinion in terms of what I think will happen in the market given the current environment.
The real estate market like every other industry has its ebb and flows. We've seen 20 years of very strong growth in the real estate market. In the medium to long term, I'm still very bullish on the real estate market for the following reasons:
Unprecedented Population growth
Strong Employment growth
Lack of Inventory Supply coupled with Growing Housing Demand
Strong Rental Market
Low Vacancy Rates
Negative real interest rates
Will Prices Drop?
I personally don't think so as I'm very bullish assuming a lot of the factors stay relatively similar to where we are now. I believe this is because sellers have built up an incredible amount of equity over the last few years in their homes that they don't need to sell. For instance, if you knew your next-door neighbour sold their home for $1M why would you then sell for anything less especially If you don't need to. There's going to be that small percentage of sellers that will need to sell or accept a lower price but most sellers are willing to wait. It could be 90-120 days out before they sell but they will ultimately get the price they are looking for.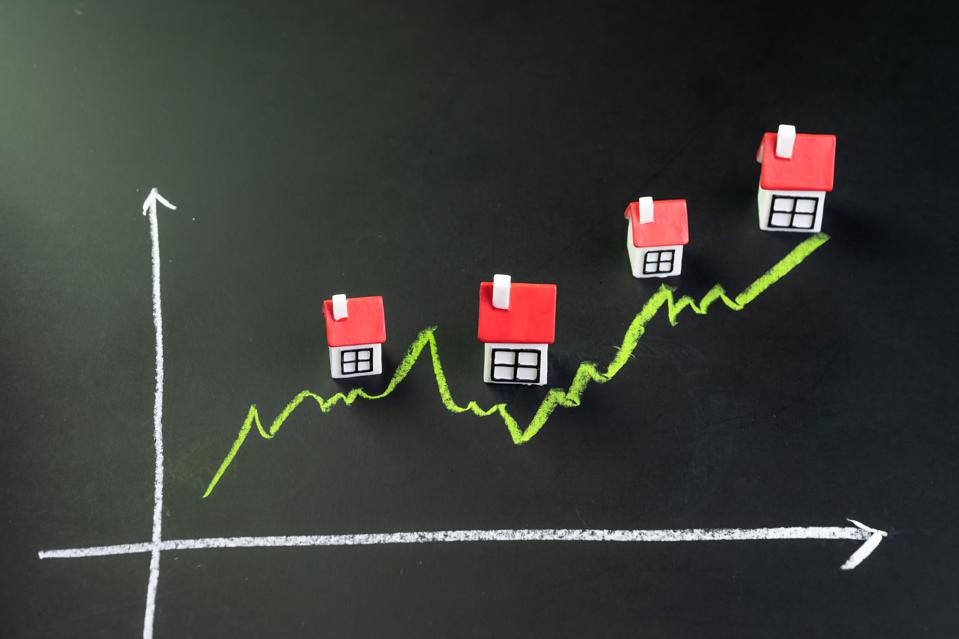 My opinion is that now is a great time to get into the real estate market while other buyers are sitting on the sidelines in a wait-and-see mode. My philosophy has always been to buy something that's sellable no matter what market we're in. For condos, this would mean something that has a great layout, good property management with low condo fees etc. For houses, this could mean entry-level homes such as townhomes or detached one-car garage homes. The price point isn't too high making it an entry-level home for those wanting to get into the freehold market.
Remember, holding on to cash might give you a sense of security when you are worried about market uncertainty, but believing cash is a good long-term investment is a huge mistake. By holding to cash, you are essentially losing money to inflation every year!
There's clearly a shift in the market. For whatever reason, you decide you want to get into the market or sell a property, don't make a decision based on what is happening in your life or in your world today but think long term.
As Will Roger Says its best, "Don't wait to buy real estate. Buy real estate and wait." Afterall over the last two centuries, about 90 % of the world's millionaires have been created by investing in real estate.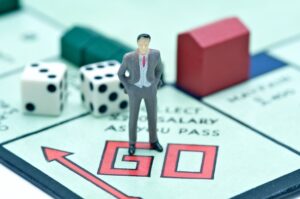 Until next time!
<< So How do you want to live?>>